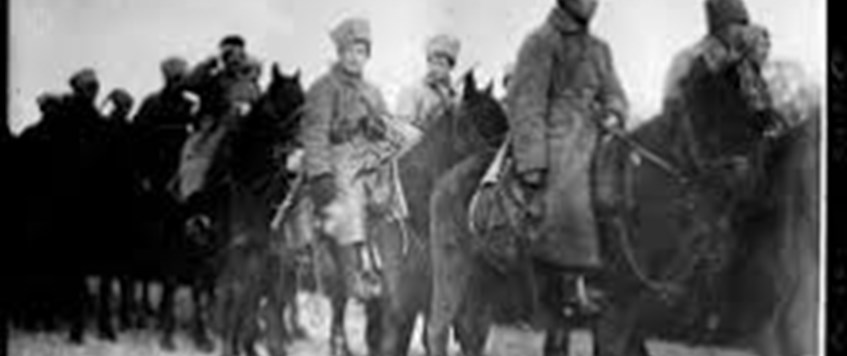 The Aftermath by Mike Shaw 
Mike will explore the 3 Follow on Wars on the Eastern Front as revolution and self determination affects the region.
The wars are 
The Russian Civil War 
The Russo - Polish War 1919-1920
The Graeco-Turksish War 1920 -1923 
WFA members and non-members alike are equally welcome , we ask for a modest £4 on the door to defray costs. This will also entitle you to a free raffle entry. 
There is a small bar, teas and coffees are also available.
Photo courtesy of Encyclopedia 1914-1918-online-net
Othery Village Hall, Fore St, Othery TA7 0QU
08 May 2019 19:30