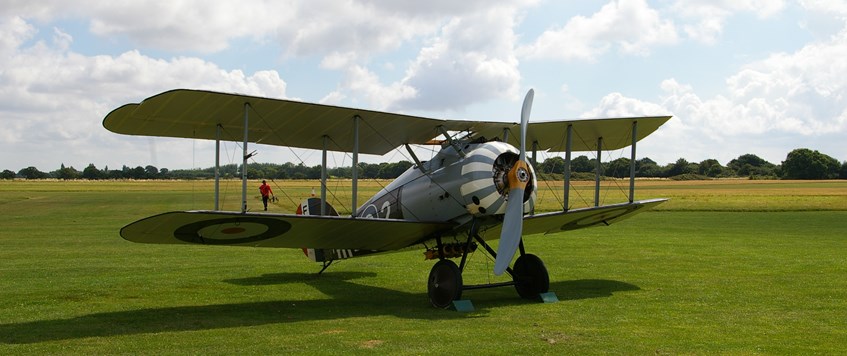 Worthless as a weapon of war 
 Dave Linney a former RAF pilot will talk about the work of RFC / RAF during the Great War . 
For fun Dave flies a replica SEa 5 which will provide a useful insight into flying during this period.     
Members of the WFA and non members are equally welcome to attend this fascinating talk. 
We ask for modest £4:00 donation on the door.  This will entitle you to a free raffle ticket. 
Tea and coffee are available,  we are no longer in position to provide a bar but you are more than welcome to bring your own alcohol. 
Image courtesy of  M.Linham                                                                                                                                          
Othery Village Hall , Fore St , Othery TA7 0QU
08 Sep 2021 19:30