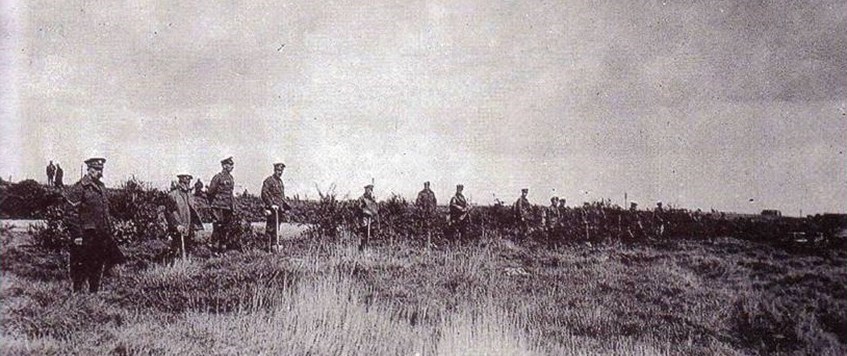 Clearing the Dead From The Battlefields 1919-1941 - Talk by Peter Hodgkinson
Between the wars a process similar to modern archaeology was carried out to attempt to unearth WW1 missing and bury them properly in IWGC cemeteries. How was this work done? Who did it? What were their experiences?
Captain G Crawford, who drew up a set of instructions for doing this work, made this observation:
'It has been found to be advisable to impress upon the men that the work is of vital importance, having regard to the number of men still missing, many of whom can be found and identified if the work is carefully done. The greater the stress laid upon the need for identification, the greater the interest men take in the work.'
Members of the Western Front Association and non-members are equally welcome to attend. We ask for a modest £3 donation on the door to assist in covering room charges and speaker expenses. The Club's licensed bar is available for use by all attending our meetings.
Any new visitors will be assured of a welcoming and friendly atmosphere among a group of like-minded enthusiasts.
Photograph: IWM -Q100913
Photograph: IWM. 129 Labour Company at work in the Passchendaele area, 1919.
Royal Naval Association (Southend) , 73-79 East St, Southend-on-Sea, SS2 6LQ
18 Nov 2019 20:00