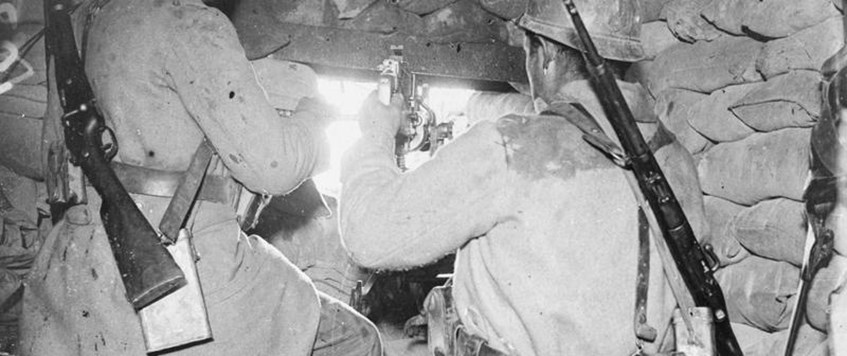 Following her memorable talk to the branch last year, Christina Holstein returns to present a talk about the German siege and capture of Fort Vaux.
In all the horrors of the Battle of Verdun the German siege of Fort Vaux in June 1916 stands out as one of the worst. Lasting for only five days it hardly compares with the great sieges of history yet 100 years after the event is it still remembered as a period of extraordinary suffering.
So what happened during those five days of June 1916, and did it really matter? And what was the dog doing there?
All will be explained as Christina takes us to the hell that was Fort Vaux
Members of the Western Front Association and non-members are equally welcome to attend. We ask for a modest £3 donation on the door to assist in covering room charges and speaker expenses. The Club's licensed bar is available for use by all attending our meetings.
Any new visitors will be assured of a welcoming and friendly atmosphere among a group of like-minded enthusiasts.
Image © IWM (Q78041)
Royal Naval Association (Southend) , 73-79 East St, Southend-on-Sea, SS2 6LQ
20 Nov 2017 20:00