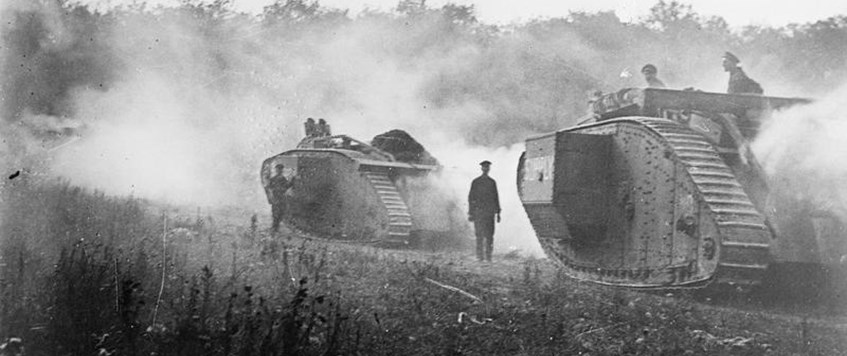 Geoffrey Vesey Holt makes a welcome return to the branch to present the third and final part of his trilogy of talks concerning the role of the tank in the First World War.
The talk will look at the unique contribution of this revolutionary form of warfare in the final victorious year of the war.
It will explore how it was used during battles such as the Second Battle of Villers-Bretonneux on the 24 and 25 April 1918, the Battle of Hamel on the 4th July 1918 and its role during the decisive actions at Amiens on the 8th August 1918.
Members of the Western Front Association and non-members are equally welcome to attend. We ask for a modest £3 donation on the door to assist in covering room charges and speaker expenses. The Club's licensed bar is available for use by all attending our meetings.
Any new visitors will be assured of a welcoming and friendly atmosphere among a group of like-minded enthusiasts.
Image © IWM (Q 56437)
Image © IWM (Q 7289)
Royal Naval Association (Southend) , 73-79 East St, Southend-on-Sea, SS2 6LQ
17 Sep 2018 20:00