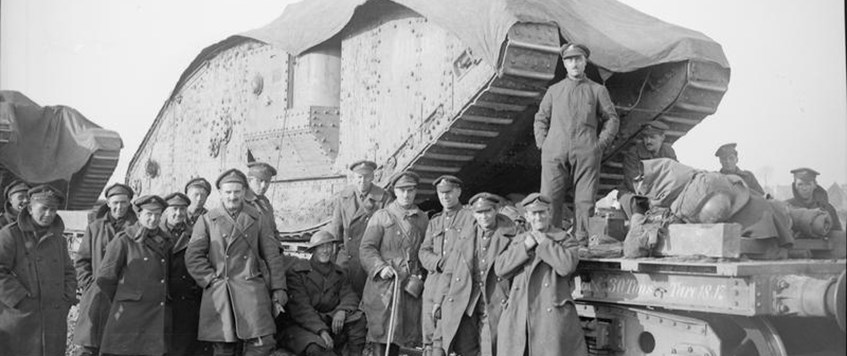 Lt Col Geoffrey Vessey Holt MBE makes a very welcome return to the branch to present another talk about the role of tanks in The First World War.
In less than two years between January 1916 and November 1917, the British tanks went from the first tank "Mother" through their first and modest support to the infantry at the Battle of Flers in September 1916, the disaster of Bullencourt in April 1917, the mud of Flanders in the Summer and Autumn of 1917 to arguably, the first modern tank battle of history, the Battle of Cambrai.
Here, a combination of tanks, artillery, infantry and aircraft smashed their way through the formidable defences of the Hindenburg Line on the morning of 20th November 1917.
Members of the Western Front Association and non-members are equally welcome to attend. We ask for a modest £3 donation on the door to assist in covering room charges and speaker expenses. The Club's licensed bar is available for use by all attending our meetings.
Any new visitors will be assured of a welcoming and friendly atmosphere among a group of like-minded enthusiasts.
Image © IWM (Q7289)
Royal Naval Association (Southend) , 73-79 East St, Southend-on-Sea, SS2 6LQ
16 Oct 2017 20:00