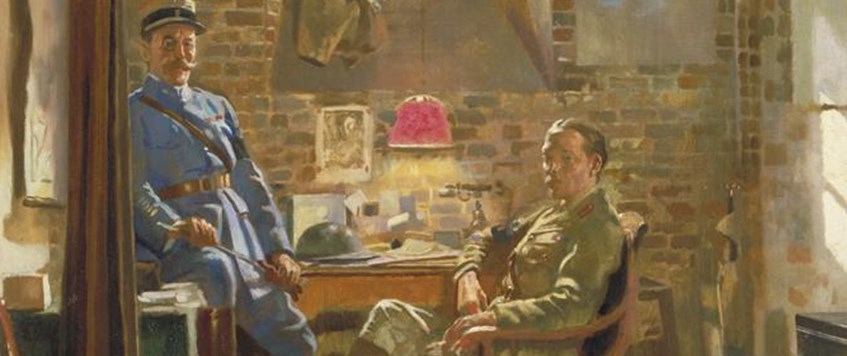 We start the season by welcoming back the legend that is Charles Messenger. Charles was an officer in the Royal Tank Regiment for over 20 years before becoming one of this country's leading military historians and defence analysts.
To date he has written nearly forty books on all aspects of military history. This talk looks at the meticulous staff work behind the attack at Amiens on the 8th August 1918 which was a major reason behind the success of the battle and a reflection of how far the BEF had developed during World War One.
Members of the Western Front Association and non-members are equally welcome to attend. We ask for a modest £3 donation on the door to assist in covering room charges and speaker expenses. The Club's licensed bar is available for use by all attending our meetings.
Any new visitors will be assured of a welcoming and friendly atmosphere among a group of like-minded enthusiasts.
Image © IWM (Q11158)
Image © IWM (ART3049)
Royal Naval Association (Southend) , 73-79 East St, Southend-on-Sea, SS2 6LQ
18 Jun 2018 20:00