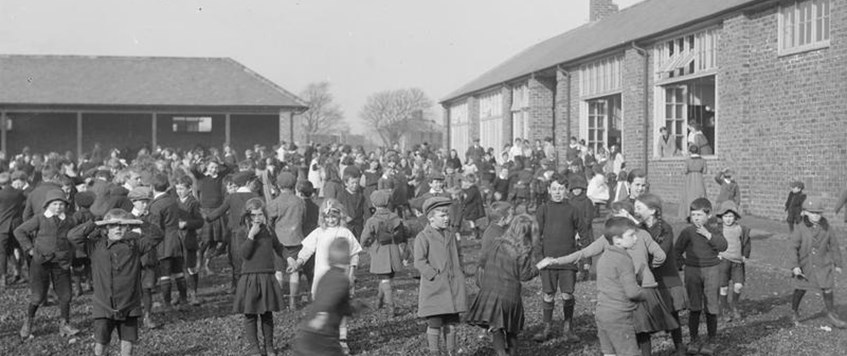 Dr. Barry Blades is a writer and speaker specialising in the history of war and education.
For over thirty years, Barry taught History in secondary schools in London and Peterborough and has extensive experience as a senior leadership in education, having been a Associate Headteacher, Ofsted Inspector, Chair of Governors and Trustee of an educational charity.
This talk examines the impact of the First World War on British schools, and the varied and substantial contribution of those schools, pupils and teachers to the first 'Total War'.
Members of the Western Front Association and non-members are equally welcome to attend. We ask for a modest £3 donation on the door to assist in covering room charges and speaker expenses. The Club's licensed bar is available for use by all attending our meetings.
Any new visitors will be assured of a welcoming and friendly atmosphere among a group of like-minded enthusiasts.
Image © IWM (Q 30571)
Royal Naval Association (Southend) , 73-79 East St, Southend-on-Sea, SS2 6LQ
20 May 2019 20:00