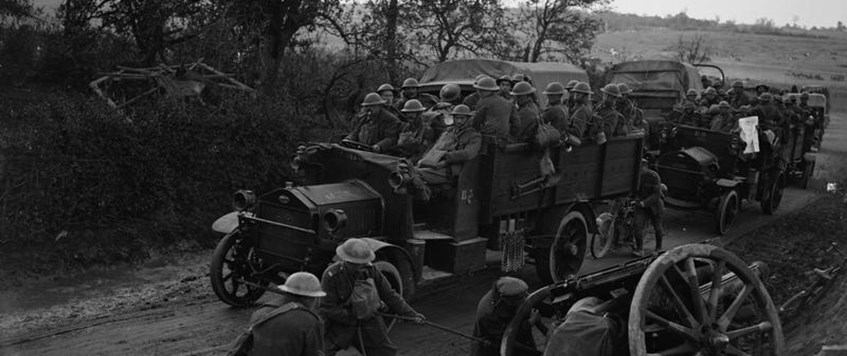 The Battle of the Selle is one of the forgotten battles of the Great War, yet it must be regarded as one of this nations greatest military victories.
This talk will reveal how the balance of contributions for all arms would vary from battle to battle.
The weather at the Selle denied the BEF intelligence from the air. Fourth Army did not know the enemy had been reinforced, and without great help from tanks and an artillery that was less effective than on other occasions, the infantry fought a challenging battle in difficult countryside, reliant on the experience of commanders on the ground.
Members of the Western Front Association and non-members are equally welcome to attend. We ask for a modest £3 donation on the door to assist in covering room charges and speaker expenses. The Club's licensed bar is available for use by all attending our meetings.
Any new visitors will be assured of a welcoming and friendly atmosphere among a group of like-minded enthusiasts.
Image © IWM (Q 7112)
Image © IWM (Q 9527)
Royal Naval Association (Southend) , 73-79 East St, Southend-on-Sea, SS2 6LQ
15 Oct 2018 20:00