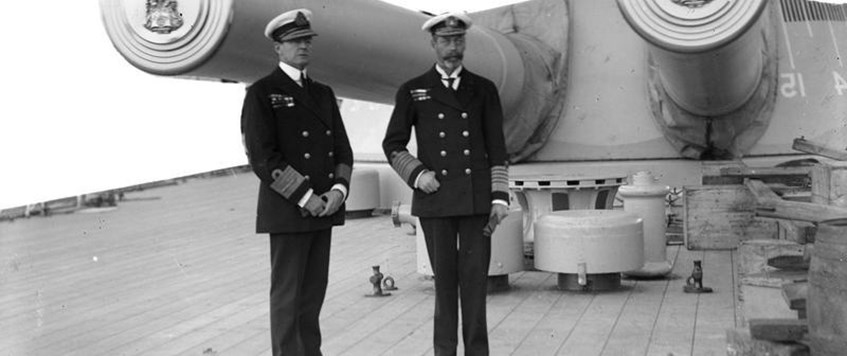 Roy Smart was a Naval Officer, Fleet Air Arm pilot and air director of many great national memorial events, including the BBC Radio commemorations of the Battle of Jutland.
Blessed with the Nelson touch, David Beatty had a ruthless & charismatic personality and rose with meteoric speed from Cadet to First Sea Lord.
This talk discusses his ever increasing fame and fortune, his marriage to an American socialite and his role as a national hero.
It examines his central and controversial part in the greatest naval battle (Jutland) and, later, the greatest surrender in maritime history (Der Tag).
Members of the Western Front Association and non-members are equally welcome to attend. We ask for a modest £3 donation on the door to assist in covering room charges and speaker expenses. The Club's licensed bar is available for use by all attending our meetings.
Any new visitors will be assured of a welcoming and friendly atmosphere among a group of like-minded enthusiasts.
Image © IWM (Q 19851)
Image © IWM (Q 19840)
Royal Naval Association (Southend) , 73-79 East St, Southend-on-Sea, SS2 6LQ
16 Jul 2018 20:00