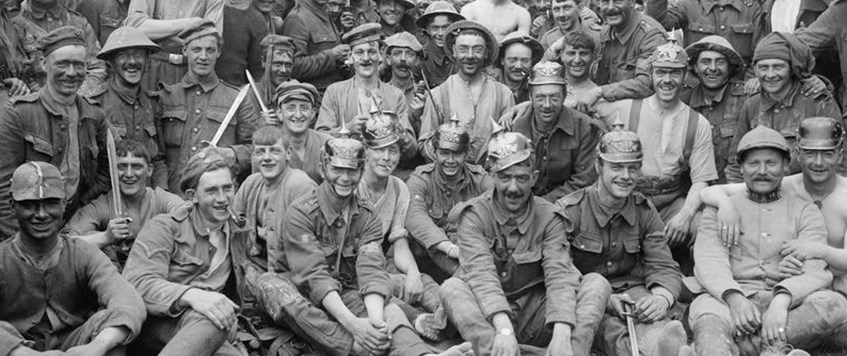 After his popular talk to the branch last year about the Battle of Arras, the acclaimed author and battlefield tour guide Jonathan Nicholls makes a welcome return to talk about the role of the Royal Fusiliers at the Battle of the Somme.
Based mainly on interviews with veteran's from the 8th (service) Battalion (City of London Regiment) whom the speaker knew personally. This talk will feature many amusing and poignant anecdotes which I am sure will make for a very entertaining and informative evening. Members of the Western Front Association and non-members are equally welcome to attend. We ask for a modest £3 donation on the door to assist in covering room charges and speaker expenses. The Club's licensed bar is available for use by all attending our meetings.
Any new visitors will be assured of a welcoming and friendly atmosphere among a group of like-minded enthusiasts.
Image © IWM (HU93538)
Image © IWM (Q777)
Royal Naval Association (Southend) , 73-79 East St, Southend-on-Sea, SS2 6LQ
19 Feb 2018 20:00