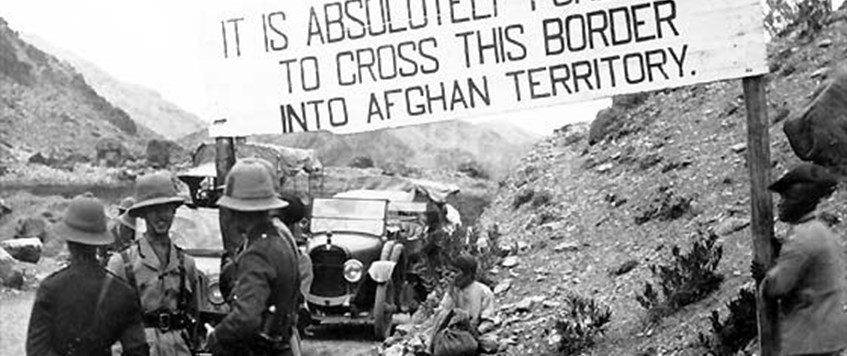 The Third Anglo-Afghan War is a conflict very closely tied to the First World War. Firstly, it occurred less than six months after the end of the Great War, as Britain and her Empire were still in a state of high mobilisation but distributed across the globe. The origins of the conflict are closely tied to the First World War as the Afghans felt the time was right to invade owing to war weariness in both Britain and India.
Made up of both regulars and territorials, the British and Indian units which repulsed the Afghan invasion of Northern India had been stationed on the sub-continent during the Great War, left to defend India whilst the Great War raged elsewhere. Of particular local interest may be the fact that one of these units was the 2nd Battalion, The North Staffordshire Regiment, who had been stationed in India since 1903.
Meanwhile, the RAF, still honing its skills, played a significant role in the conflict despite lacking in size and quality. The First World War had seen aerial warfare make significant progress but RAF success in Afghanistan set a benchmark for future colonial conflicts.
This talk aims to illustrate the origins and main events of this brief conflict and also highlight the experience of the men who fought in it – with particular reference to the North Staffordshire Regiment.
Born and bred in North Staffordshire, Adam Prime is an Associate Lecturer at the University of Salford, whose research is centred around the military in British India. Adam gained his PhD from the University of Leicester in 2018.  He has published work on the defence of the Suez Canal in 1915 and on the make up of the Indian Army officer corps during the late Victorian era. He is currently writing a book entitled:The Indian Army Officer Corps, 1858-1921: Lives and Careers in the Raj. Between 2013 and 2016, Adam was the speaker co-ordinator for the North Staffs/South Cheshire branch. 
To be advised
12 Oct 2020 18:30