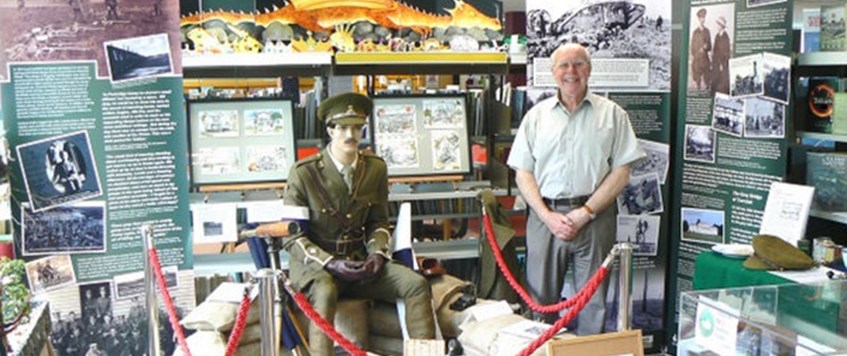 Dave Robbie lives in Great Haywood. 
He is a recognised authority on Tolkien in Staffordshire and is Project Leader for the Tolkien in Staffordshire Exhibition which is currently based at Cannock Chase.
Dave's talk is about Tolkien's time in Staffordshire and on Cannock Chase and experiences in the Battle of the Somme in 1916. 
Tolkien also visited a rifle range in Stoke on Trent at one point.
IMAGE: Dave Robbie showing an exhibition celebrating Staffordshire's links with J R R Tolkien.
Meeting Rooms, 3 Merrial Street, Newcastle under Lyme, ST5 2AD
10 Jul 2017 18:30