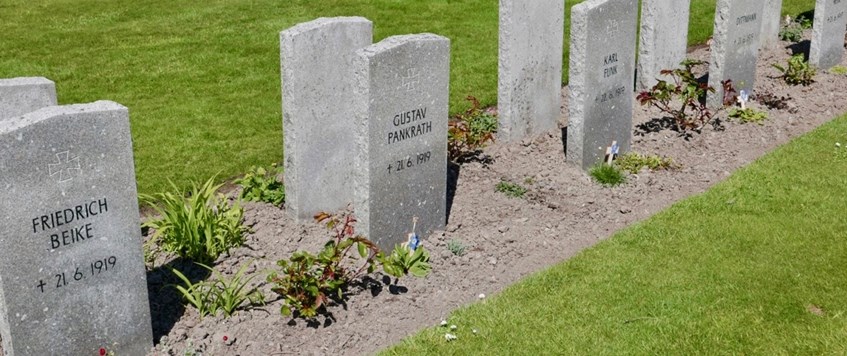 The main theme of Paul's talk is the actions that contributed to the deaths in action of both Allied and German troops after the Armistice of 11 November 1918.
Reference will be made to all theatres of action after 11 November 1918 but will concentrate upon the deployment of the fourteen Allied nations that contributed to the invasion of Russia 1918 - 1920.
The German graves depicted are at Lyness on the island  of Hoy, Orkney, Scotland. 
Meeting Rooms, 3 Merrial Street, Newcastle under Lyme, ST5 2AD
10 Jun 2019 18:30