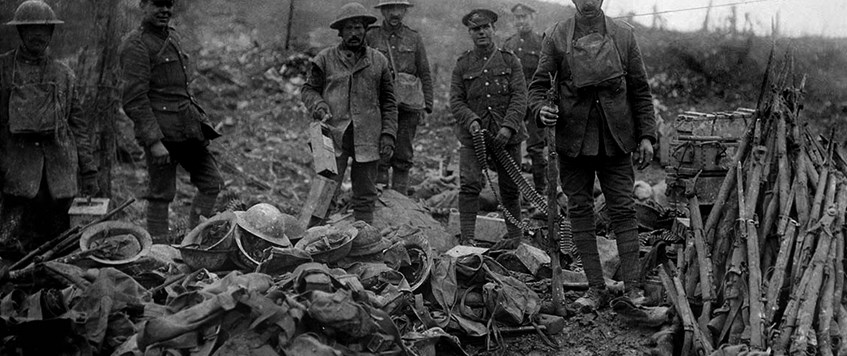 Rob Thompson, calls himself an "accidental" military historian who prior to becoming an independent military historian taught at the "War Studies Group" (Birmingham University). Finding himself in a Twentieth Century Military History class as part of his undergraduate degree,
he elected to present a paper on "Lions Led by Donkeys", only to be surprised by what he discovered. This was the first step on his road to card-carrying revolution. He now writes about the role of logistics and engineering in the development of BEF's operational
method on the Western Front and sits on the Anglo-French 'GHQ Project' Committee as a historical advisor. He is co-organiser of 'Not So Quiet on the Western Front: The New Military History of World war one'. He is currently writing a book on the development
of the British Army's logistical system during the Great War, as well as a historical advisor to Bolton Wanderers Football Club Great War Centenary Project. He recently appeared on BBC Television's "Great War Railways" programme alongside Michael Portillo.
Rob is a regular speaker on the "Western Front" circuit, His beautiful Italian partner of 27 years patiently waits for the return of the man she once knew whilst his two delightful children continue to develop their capacity to sneer at their fathers failings.
His self-deprecation clearly hides a towering ego and an unshakable belief that he, and he alone, is destined to rule the world, He is also very tall.
The Great War was known as the war of the longest purse, but eventually every purse runs out of money, This talk by Rob examines the work of salvage from its small beginnings at Battalion level to the creation of the giant corporation controlled by GHQ.
Meeting Rooms, 3 Merrial Street, Newcastle under Lyme, ST5 2AD
14 Oct 2019 18:30