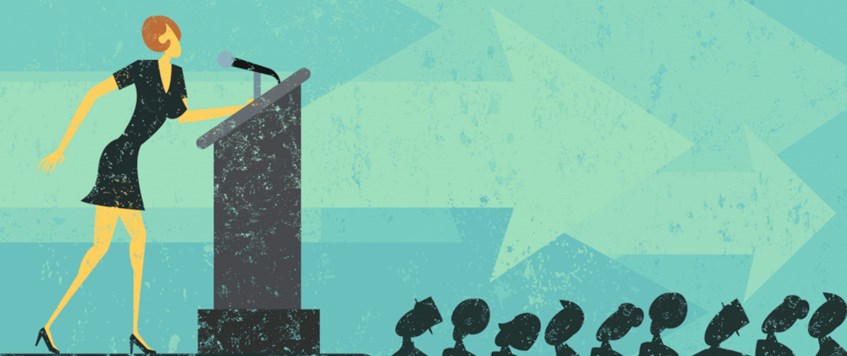 The Suffolk WFA Branch AGM will be followed by two 'cameo' talks by branch members. 
We meet at 7:30pm on the second Wednesday of the Month at the Royal British Legion Club, Tavern St, Stowmarket, IP14 1PH
Most talks are usually an hour in duration, with an interval of half an hour, followed by a Q&A session.

We ask for a donation entry fee of £4.00 per person, which includes a buffet during the interval. Drinks can be purchased at the club's bar. New members are always welcome! 
IMAGE: Cartoon of someone talking from a podium courtesy of the Huffington Post. 
Royal British Legion (Stowmarket), Tavern Street, Stowmarket, Suffolk, IP14 1PJ, UK
13 Dec 2017 19:30