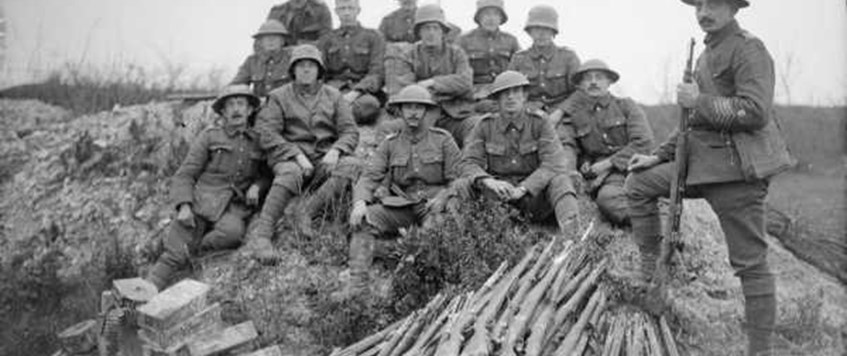 The battle of Cambrai lasted 13 days, but the tanks, which made the battle famous, had little role to play after 2pm on the first day. How did Byng's grand plan for encircling the Germans go wrong? He used new artillery silent registration methods, tanks in a mass formation for the first time combined with the old technology of cavalry to provide exploitation to attack against thin opposition. But it ended with a German counter-attack that took back as much territory as had been gained. Join the debate on one of the great disappointments of the War.
Members of The Western Front Association and non-members are equally welcome. We ask for a modest £3 donation on the door.  This includes tea, coffee and biscuits at the break (before the Q&A session with the speaker). There is a book raffle and books about the Great War are usually available for sale.
New visitors will be assured of a welcoming and friendly atmosphere among a group of like-minded enthusiasts.
The meeting starts at 7.45pm.  Doors open at 7:15pm.  Come early to browse the books for sale and to chat about the Great War with other attendees.
The picture shows men of the Sherwood Foresters (Nottinghamshire & Derbyshire Regiment) salvaging German rifles near Marcoing, 22 November 1917. © IWM (Q 6312)
Cobham Day Centre, Lushington Drive, Cobham, Surrey KT11 2LY, UK
18 Mar 2020 19:45