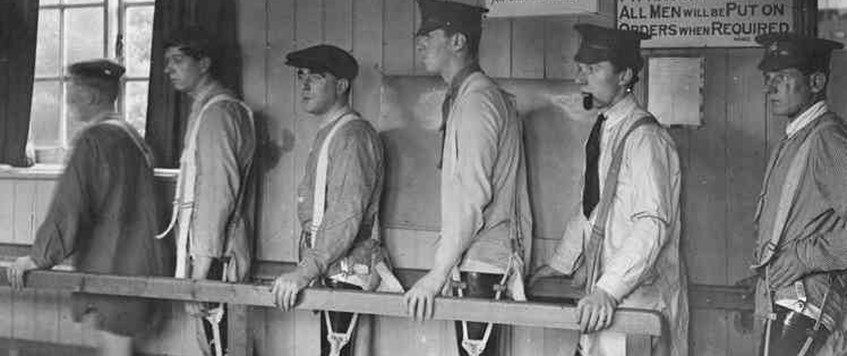 The period 1918-1920 was called 'The Great Silence' by historians as Britain tried to come to terms with the cost of the 'War to end all war'. Andy looks at the impact of the war, the changes in British society and the political and economic future in the post war world.
Members of The Western Front Association and non-members are equally welcome. We ask for a modest £3 donation on the door.  This includes tea, coffee and biscuits at the break (before the Q&A session with the speaker). There is a book raffle and books about the Great War are usually available for sale.
New visitors will be assured of a welcoming and friendly atmosphere among a group of like-minded enthusiasts.
The meeting starts at 7.45pm.  Doors open at 7:15pm.  Come early to browse the books for sale and to chat about the Great War with other attendees.
Image shows patients being taught to use their new artificial limbs at Roehampton Hospital.  © IWM (Q 33690)
Cobham Day Centre, Lushington Drive, Cobham, Surrey KT11 2LY, UK
16 Jan 2019 19:45