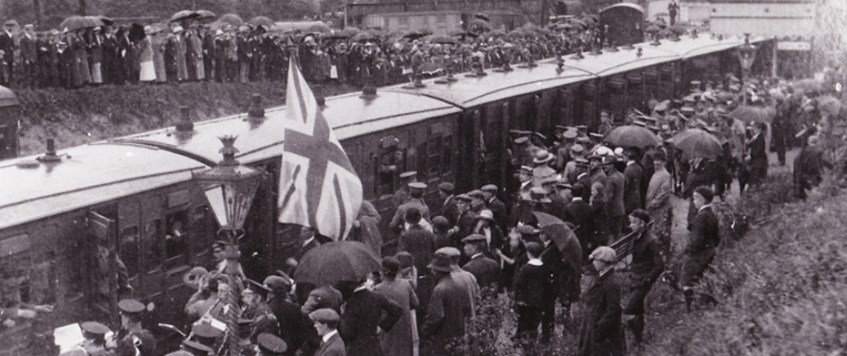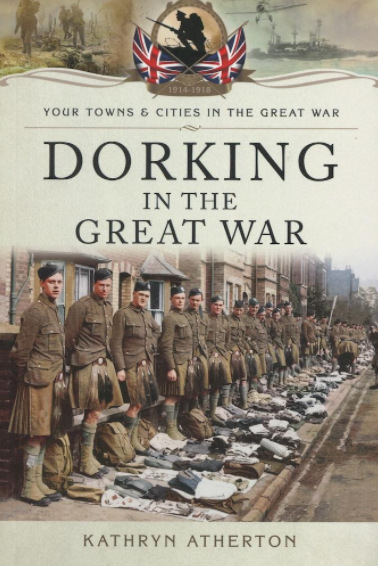 Kathryn Atherton is the author of Dorking in the First World War the subject of this presentation. 
Based upon years of extensive research, Kathy will talk about the experience of Dorking and surrounding villages in the war. Kathy will focus on how the war was experienced in a small town rather than at the Front. It will bring together research into the changes in daily life brought about by the war, with conclusions drawn from research into over 800 local casualties.
Kathy regularly leads guided walks and speaks on local history in the Dorking area, runs guided tours to Ypres and the Somme and is currently responsible for exhibitions at Dorking Museum
Kathy has published three books on local history and is currently researching a book on the lives of suffragette campaigners Frederick and Emmeline Pethick-Lawrence and the fight for the vote in the Surrey Hills.
She has an MPhil in 17th Century Studies. 
The meeting starts at 19:45 but doors open at 19:15 giving attendees the chance to browse the collection of Great War books for sale.
Members of The Western Front Association and non-members are equally welcome. We ask for a modest £3 donation on the door.  This includes tea, coffee and biscuits at the break (before the Q&A session with the speaker). There is a book raffle and books about the Great War are usually available for sale.
New visitors will be assured of a welcoming and friendly atmosphere among a group of like-minded enthusiasts.
Cobham Day Centre, Lushington Drive, Cobham, Surrey KT11 2LY, UK
17 Jan 2018 19:45