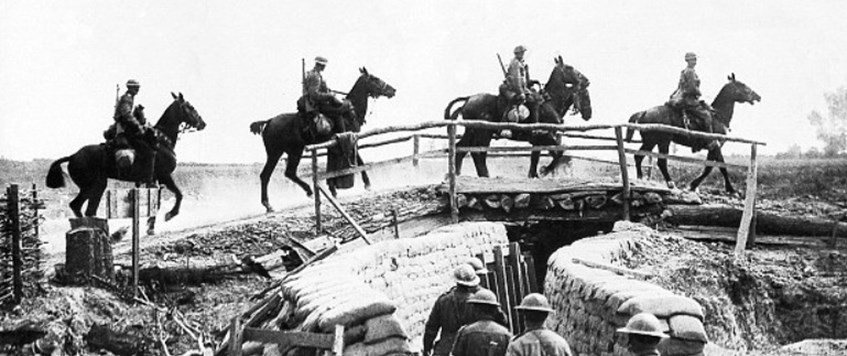 Nick Howgill will give a presentation on the use of cavalry by Gough during the German Spring Offensive of 1918. 
The meeting starts at 19:45 but doors open at 19:15 giving attendees the chance to browse the collection of Great War books for sale.
Members of The Western Front Association and non-members are equally welcome. We ask for a modest £3 donation on the door.  This includes tea, coffee and biscuits at the break (before the Q&A session with the speaker). There is a book raffle and books about the Great War are usually available for sale.
New visitors will be assured of a welcoming and friendly atmosphere among a group of like-minded enthusiasts.
Cobham Day Centre, Lushington Drive Cobham Surrey KT11 2LY UK
Andy Thompson (Tel 07768 197 990), andy@eyewitnesstours.com
21 Mar 2018 19:45