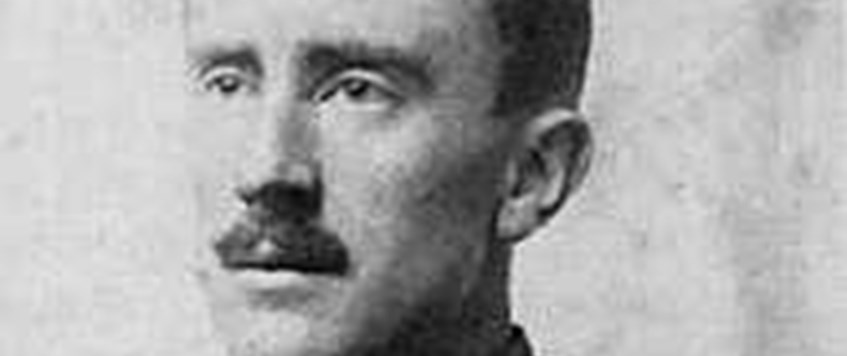 Award-winning Tolkien biographer, John Garth tells how Tolkien fought in the Battle of the Somme as battalion signals officer for the 11th Lancashire Fusiliers, and lost some of his closest friends there. The Great War was crucial in Tolkien's invention of Middle-earth and his experiences shaped The Lord of the Rings, and particularly its hero Frodo.
John Garth, winner of the 2004 Mythopoeic Society Scholarship Award, studied English at Oxford University and has since worked as a newspaper journalist in London. A long-standing taste for the works of Tolkien, combined with an interest in the First World War, fueled the five years of research that have gone into his biography "Tolkien and the Great War" and he has drawn extensively on previously unpublished personal papers as well as Tolkien's service record and other unique military documents.
The photo shows Tolkien as a second lieutenant in the Lancashire Fusiliers (in 1916, aged 24.
John's presentation will be followed by our pre-Christmas social. As we have had a very successful year there is no need for members to bring food or drink, this will be provided by the branch. We look forward to enjoying some social time with members and friends
Members of The Western Front Association and non-members are equally welcome. We ask for a modest £3 donation on the door.
New visitors will be assured of a welcoming and friendly atmosphere among a group of like-minded enthusiasts.
The meeting starts at 7.45pm.  Doors open at 7:15pm.  Come early to browse the books for sale and to chat about the Great War with other attendees.
Please note that this event is on the second Wednesday of the month.
Cobham Day Centre, Lushington Drive, Cobham, Surrey KT11 2LY, UK
11 Dec 2019 19:45