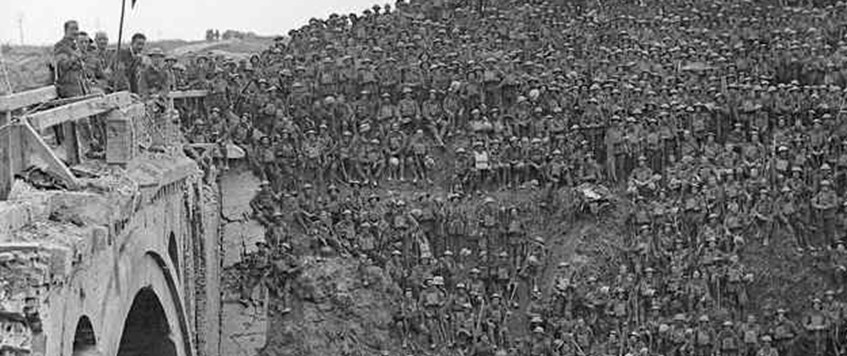 Peter will analyse how a selection of the BEF's 'middle managers' responded to the unprecedented tactical challenges faced by divisional and brigade commanders from 1916 on, particularly in the 'Hundred Days' offensive in 1918.
Peter is one of the most influential historians of Britain and the First World War.  After a long career at the IWM he has had a second career as an Honorary Professor, first at the University of Birmingham and then at the University of Wolverhampton.  He has served the WFA in a variety of roles over many years, most recently as Honorary President, before standing down at the 2019 AGM.
Members of The Western Front Association and non-members are equally welcome. We ask for a modest £3 donation on the door.  This includes tea, coffee and biscuits at the break (before the Q&A session with the speaker). There is a book raffle and books about the Great War are usually available for sale.
New visitors will be assured of a welcoming and friendly atmosphere among a group of like-minded enthusiasts.
The meeting starts at 7.45pm.  Doors open at 7:15pm.  Come early to browse the books for sale and to chat about the Great War with other attendees.
The image shows Brigadier-General John Vaughan Campbell VC addressing men of the 137th Brigade (46th Division) on the Riqueval Bridge over the St. Quentin Canal (part of the German's Hindenburg Line) which they crossed on 29 September 1918 in the middle of the 'Hundred Days' offensive. © IWM (Q 9534)
Cobham Day Centre, Lushington Drive, Cobham, Surrey KT11 2LY, UK
18 Sep 2019 19:45