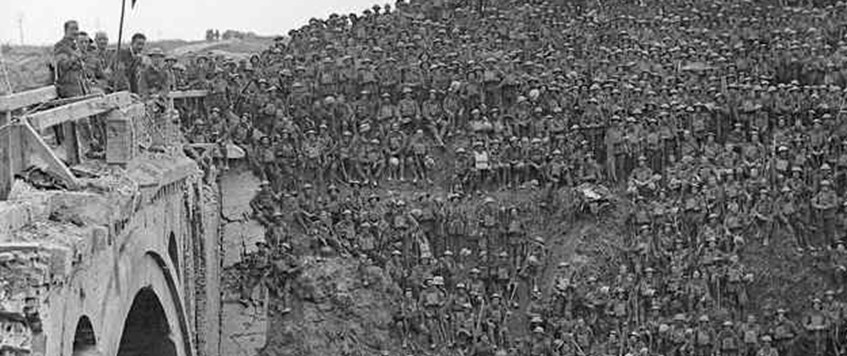 ONLINE Zoom meeting – Why the Allies won the War – by Professor Gary Sheffield
After years of stalemate and the shock of the German Spring Offensive in March 1918, what factors enabled the Allies to turn the tide, win a series of decisive victories and emerge victorious?  Gary Sheffield, professor of war studies at University of Wolverhampton and Honorary President of The Western Front Association, will explain how the Allies outlasted and outfought the Central Powers.
Gary needs no introduction and is sure to present an informative and entertaining talk.
This online talk is open to all.  You do not have to be a member of the Western Front Association to join this online meeting.  Details of how to join the meeting using Zoom will be in Andy Thompson's December Update email sent out to everyone on our email list.  If you don't receive Andy's emails contact him at andy.ewt@gmail.com.
Note that this meeting is on the second Wednesday in December.
The Zoom session starts at 7 pm for those who want to 'meet' others on line and share a pre-Christmas drink and mince pie (other snacks are available!), wearing antlers or other silly head gear is optional. Gary's presentation will start at 8 pm.
The photo shows Brigadier-General John Vaughan Campbell VC addressing men of the 137th Brigade (46th Division) on the Riqueval Bridge over the St. Quentin Canal (part of the German's Hindenburg Line) which they crossed on 29 September 1918.  One of the decisive battles in the middle of the 'Hundred Days' offensive which won the war. © IWM (Q9534)
This is an ONLINE Zoom meeting. Please do not go to the Cobham Day Centre.
09 Dec 2020 20:00