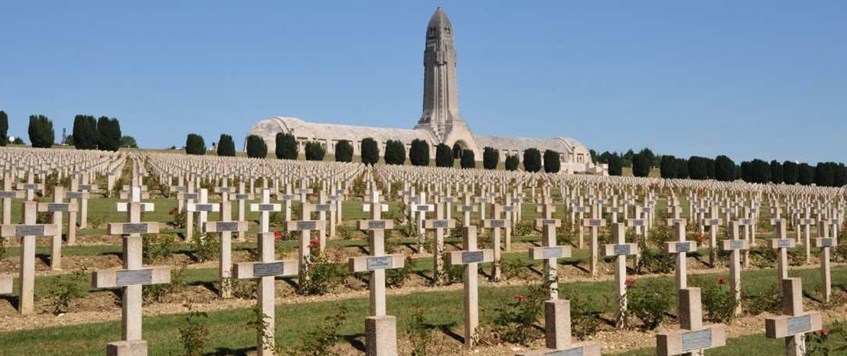 The Battle of Verdun, fought between 21st February—18th December 1916 was the largest and longest of WW1. The French & German army suffered over 800,000 casualties with over 300,000 killed. So intense and brutal was the fighting that the battle became known as the "meat grinder" and the suffering became synonymous with the waste of the Great War. Whilst often side-lined by the British, Verdun is the centre of pilgrimage for the French nation.
Our speaker is Christina Holstein, a multilingual historian who lives in Luxembourg where her interest in Verdun developed. She has written several books on the battle and leads tours of the battlefield.
In her lecture Christina will examine:
The German plan
How the French resisted the assault
Why the initial plan didn't work out
What happened after the battle
The effect the battle had on the course of the war.
Members of The Western Front Association and non-members are equally welcome. We ask for a modest £3 donation on the door.  This includes tea, coffee and biscuits at the break (before the Q&A session with the speaker). There is a book raffle and books about the Great War are usually available for sale.
New visitors will be assured of a welcoming and friendly atmosphere among a group of like-minded enthusiasts.
The meeting starts at 7.45pm.  Doors open at 7:15pm.  Come early to browse the books for sale and to chat about the Great War with other attendees.
Cobham Day Centre, Lushington Drive, Cobham, Surrey KT11 2LY, UK
18 Jul 2018 19:45