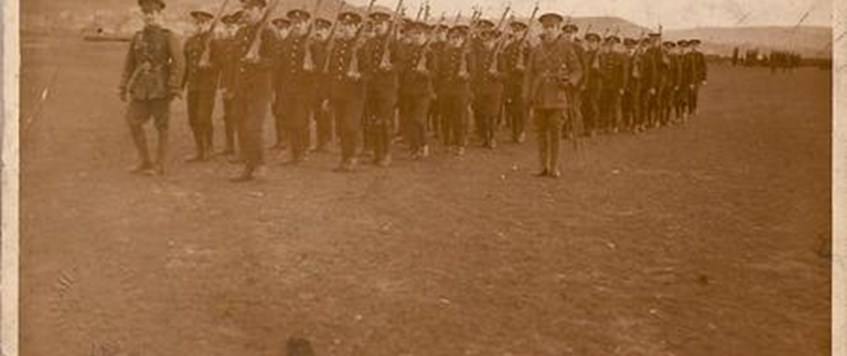 Michael explores the social origins of the four Salford Pals battalions of the Lanca-shire Fusiliers, many recruited from notorious slums. He describes the impact of the war in Salford and outlines some of the subsequent actions with their often tragic consequences.

The rapid expansion of the British army after the out break of war in August 1914 caused con-cern for the staff officers responsible for the training and welfare of the men. The vast majority of the recruits were leaving their families and communities for the first time and there was concern for how they would cope. The answer seemed simple; organize them into battalions where they would serve with their brothers, cousins, friends and older relatives. All well and good during training, the crossing to the Western Front and preparation for battle but disastrous when under fire. Whilst many Pals Battalions tell the tale, the Salford Pals were proof that the concept was seriously flawed.

Michael has written the definitive study of the battalion and we look forward to understanding more about his research.
Members of The Western Front Association and non-members are equally welcome. We ask for a modest £3 donation on the door.  This includes tea, coffee and biscuits at the break (before the Q&A session with the speaker). There is a book raffle and books about the Great War are usually available for sale.
 New visitors will be assured of a welcoming and friendly atmosphere among a group of like-minded enthusiasts.
 The meeting starts at 7.45pm.  Doors open at 7:15pm.  Come early to browse the books for sale and to chat about the Great War with other attendees.
The photo shows some of the 1st Salford Pals in training at Conway
Cobham Day Centre, Lushington Drive, Cobham, Surrey KT11 2LY, UK
16 Oct 2019 19:45