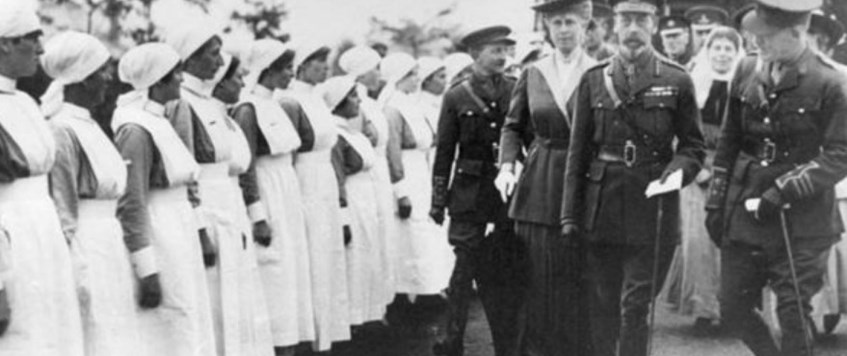 Alexandra Churchill will be giving a talk on George V during the First World War based on her book In the Eye of the Storm. George V and the First World War.
Alexandra is an author, researcher and historian. She is replacing Peter Hart who had been scheduled to speak at this event.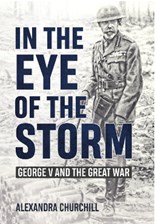 Alexandra has contributed to and appeared on numerous television documentaries, including Timewatch (BBC2), Fighting the Red Baron (Channel 4) and Titanic with Len Goodman (BBC1) and Channel 4's Secret Histories.
Alexandra Churchill's first book Blood and Thunder: The Boys of Eton College and the First World War, was published in 2014. Her second book, Over Land and Sea: Chelsea FC in the Great War (2015), was her first collaboration with Andrew Holmes. The two collaborated again on Somme: 141 Days, 141 Lives (2016).
George V once hidden, become visible. He survived the purge of European Monarchs, established the House of Windsor, created a blueprint for the British monarchy that has lasted a hundred years and he played a key role in the introduction of the two minute silence at the Cenotaph.
George was assiduous, hard working and smart. He was also, people will be surprised to learn, a loving not a distance parent.
VENUE : All branch meetings are held on the 2nd Friday of each even on the 1st Floor (Fisher Street Entrance)
Lewes Town Hall
Lewes
East Sussex
A donation of £3.00 which includes refreshments is requested to help cover expenses. 
Hear Alexandra Churchill speaking here at the Western Front Association AGM early this year in this Podcast. 
Ep62 – King George V during the Great War – Alexandra Churchill
Copies of 'In the Eye of the Storm. George V and the First World War' will be available for purchase on the night. 
1st Floor Lecture Room, Lewes Town Hall, Lewes Town Hall, High St, Lewes, BN7 2QS
12 Oct 2018 19:15