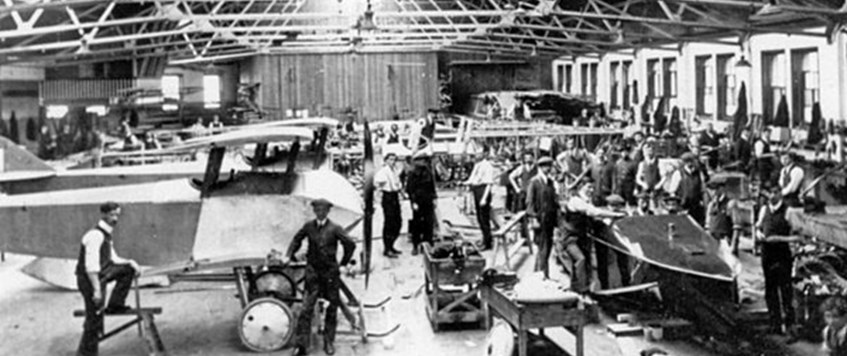 John Gilder will be talking about Sopwith and Barnwell.
All meetings are usually held on the 2nd Friday of each Month (although April 2017 happens to be the first Friday)  in the Lecture Room
1st Floor (Fisher Street Entrance)
Lewes Town Hall
Image from Kingston Aviation. The first batch of nine Sopwith "SS" single-seat scouts for the RFC, Sopwith Works, Kingston. 
1st Floor Lecture Room, Lewes Town Hall, Lewes Town Hall, High St, Lewes, BN7 2QS
07 Apr 2017 19:30