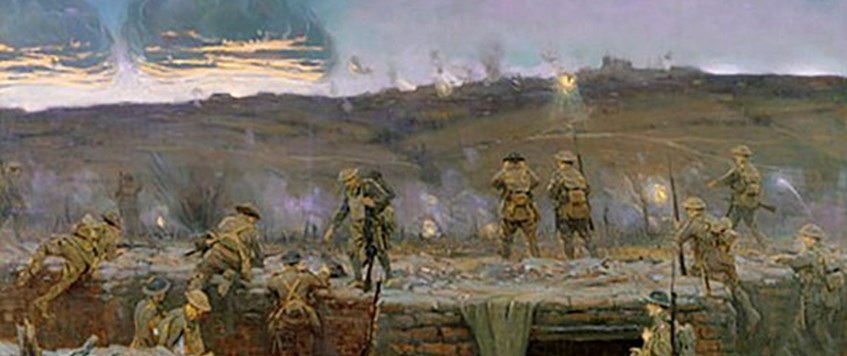 Martin Brown—Battlefields in Miniature: The Messines Model on Cannock Chase
Martin Brown is a professional archaeologist of thirty years' experience. In addition to his career as an archaeological consultant Martin is Chair of 'No Man's Land', the European Group for Great War Archaeology. He is director of excavations at Plogsteert. Martin is author of "Digging up Plugstreet", papers on the ownership of the casualties of the Great War, and on working with the military as an embedded archaeologist. He has recently completed a study for Historic England on First World War Fieldworks in England.
In 1918 the New Zealand Rifle Brigade constructed a tactical model of the town of Messines and its defences as it was at the outset of the Battle of Messines. Following the Armistice the model had a continued life as memorial and tourist attraction in the interwar years. In 2013 the model was excavated. This presentation will explore the model, discuss its history and consider its continued meanings. The model's significance as an international piece of conflict archaeology and its future will also form an element of the presentation.
IMAGE: Troops Examining the Model of Messines Ridge at Cannock Chase before the Battle
Berkshire Sports and Social Club, Sonning Lane, Reading, RG4 6ST
29 Jun 2017 20:00