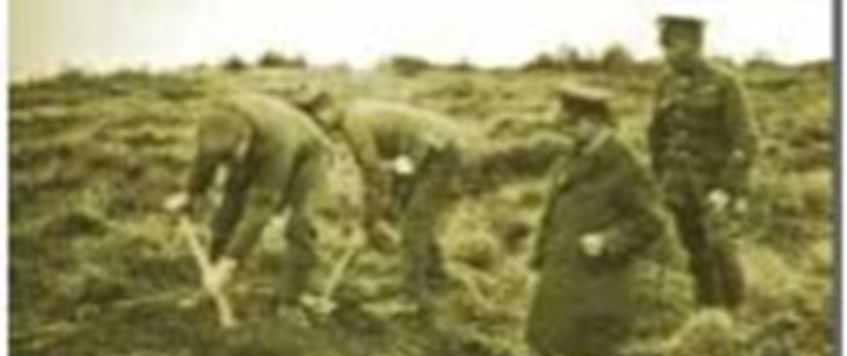 Owing to the Covid-19 pandemic this meeting may well be postponed or cancelled. Please check with the organisers before attending. 
There is currently considerable interest in battlefield archaeology. Between the wars, however, a process similar to modern archaeology was carried out to attempt to unearth the missing and bury them properly in IWGC cemeteries. How was this done? Who did it? What were their experiences? Dr Peter Hodgkinson talks about the huge effort required after the war to try and recover and identify the dead soldiers, and the organisation of the teams that scoured the battlefields and carried out the exhumations.
Dr Peter Hodgkinson has an MA in First World War Studies and PhD on the subject of Infantry COs. He has published six books, one on Infantry battalion Commanders; one entitled 'Glum Heroes', concerning soldiers' resilience and coping; one on the Battle of  the Selle with an accompanying guide book; a biography of an artillery battery commander who invented an anti-aircraft ranging device; and a new history of the 6th Infantry Division.
Berkshire Sports and Social Club, Sonning Lane, Reading, RG4 6ST
30 Apr 2020 20:00