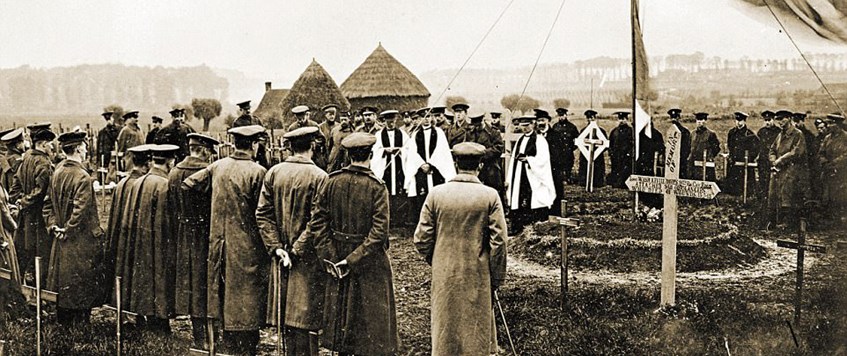 Owing to the current Covid-19 outbreak please check with the organisers as this event may well be postponed or cancelled. 
Jeremy Gordon Smith - Photographing the Fallen — A War Graves Photographer on the Western Front  1915-19
The talk follows the unusual work of Ivan Bawtree during the First World War, which was largely to photograph and record graves of fallen soldiers on behalf of grieving relatives, travelling around numerous parts of Northern France and Flanders - most notably the Ypres Salient. He was one of only three professional photographers assigned to this task, hired by the newly formed Graves Registration Commission in 1915.  
While working as a therapeutic counsellor in private practice, Jeremy has a keen interest in photography and military history. His great great uncle Ivan Bawtree's diaries and photographic archive have helped foment a fascination with the Great War.
Berkshire Sports and Social Club, Sonning Lane, Reading, RG4 6ST
28 May 2020 20:00