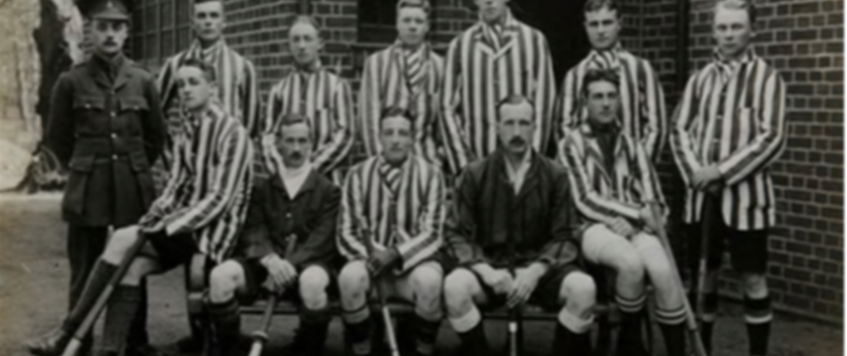 An impulse bid online bought Frances a damp and dirty box of Edwardian photographs. Amongst them was one of a hockey team at Sandhurst, dated 1915. Hers is not a 'sports team' project, however, but an exploration of ten families before, during and after the Great War.
Five of the men lived and five died: but the survivors as well as all the families were profoundly affected. Between them these men served at Loos, Gallipoli, the Somme, Arras and Cambrai, and in English, Welsh and Scottish regiments.
Frances Hurd has a PhD in history from the University of London. She has published academic articles and contributed to the Oxford Dictionary of National Biography. She regularly gives talks on a wide range of historical topics (from medieval churches to Abu Dhabi) to local societies and organisations.
Berkshire Sports and Social Club, Sonning Lane, Reading, RG4 6ST
31 May 2018 20:00