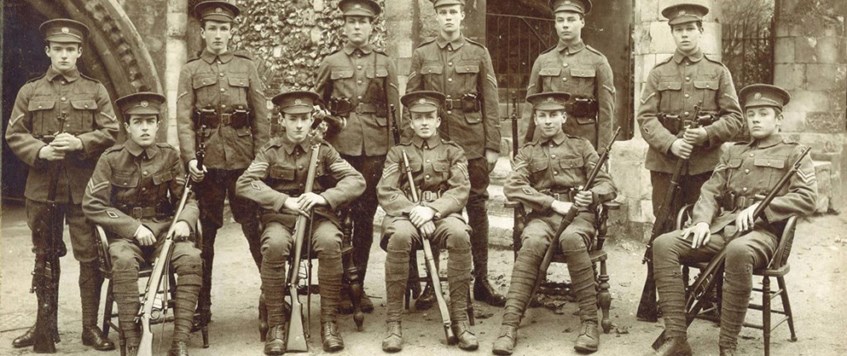 Dr Barry Blades: Roll of Honour: Schooling and the Great War 1914-19
 After a career in teaching, senior leadership and consultancy in secondary schools, Dr Barry Blades is now concentrating upon research into the impact of the First World War on British education. He has been commissioned by Pen & Sword books to write a trilogy of books under the heading 'Schooling & the Great War 1914 to 1919'. The first title, 'Roll of Honour', was published in October 2015. The second book in the series, 'Temporary Gentlemen & Other Ranks', is due to be published in October 2019. 'Little Soldiers' (c. 2022) will complete the series.
 'Roll of Honour' explores the impact of the Great War on British schools, teachers and the communities they served. It focuses on the myriad faces of a war in which pupils served on the Home Front: a reserve army of citizens supporting Tommy in the trenches, contributing to the manufacture of war materiel, and facing the devastating technologies of total war. The careers of teachers - and the impact of the decisions they made in wartime - are also considered.
The talk is illustrated throughout by a series of thought-provoking images.
Berkshire Sports and Social Club, Sonning Lane, Reading, RG4 6ST
31 Jan 2019 20:00