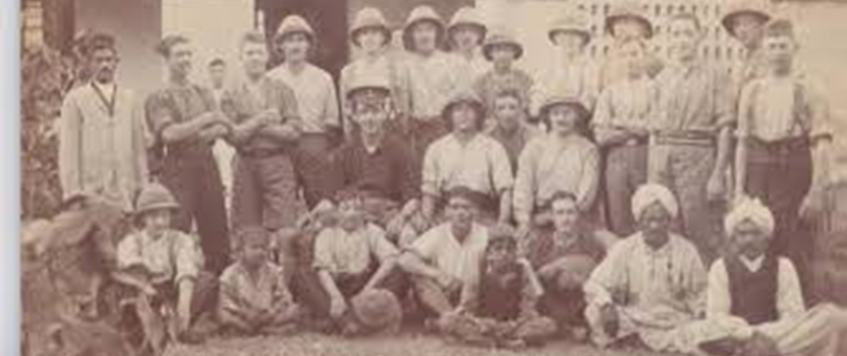 This is a change of speaker.
In 1914 three divisions of Territorials volunteered to go to India to allow its regular garrison to go to the Western Front and Gallipoli. The 'Terriers' believed that Lord Kitchener had 'promised' that they would return to fight the Germans. In fact, many of them remained in India until late 1919, and many went from India to fight the Turks in Aden, Mesopotamia and Palestine - and to fight on India's North-West Frontier. 
The service of these 50,000 Territorials was little-known at the time and soon forgotten, even by their own regimental histories. Astonishingly, in the century since, only one book has comprehensively revealed who these men were and what they did - Peter's 'Terriers' in India, published earlier this year. The story that emerges from county archives, regimental records and above all from their own letters, diaries, memoirs and photograph albums is a rich one.
This talk will be illustrated by many of the Terriers' own photographs of their Indian service.
Prof. Peter Stanley is in Britain in the second half of 2019 on sabbatical leave, researching books on the Santal rebellion of 1855 and the Falklands/Malvinas war of 1982, and we are truly fortunate in having  come to speak to us.
Peter is a Research Professor at the University of NSW Canberra. Formerly Principal Historian of the Australian War Memorial, where he worked from 1980 to 2007, Peter is one of Australia's most active military-social historians. He has published over 30 books, many on the Great War, including Quinn's Post, Anzac, Gallipoli; Men of Mont St Quentin; The Crying Years;  Die in Battle;  Do not Despair: the Indians on Gallipoli, 1915 and Bad Characters: Sex, Crime, Mutiny, Murder and the Australian Imperial Force, which was awarded the Prime Minister's Prize for Australian History in 2011.
Here is Peter talking about his book 'Bad Characters'.
Berkshire Sports and Social Club, Sonning Lane, Reading, RG4 6ST
28 Nov 2019 20:00