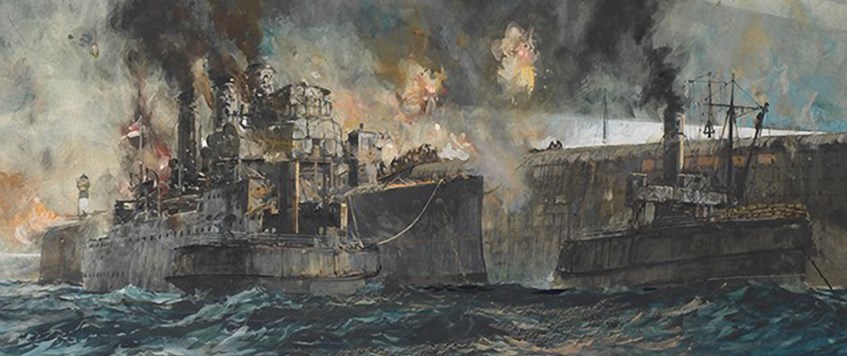 Alan Wakefield
Twisting the Dragon's Tail: The Zeebrugge Raid 23 April 1918
Alan Wakefield was a curator at the National Maritime Museum and is now Head of First World War & Early 20th Century Conflict at the IWM.
In 2004 he co-authored Under the Devil's Eye: Britain's Forgotten Army at Salonika 1915-1918 for Sutton Publishing and, in 2006, Christmas in the Trenches 1914 – 1918 for the same publisher. In 2009 Alan edited for publication Plough and Scatter: the Diary-journal of a First World War Gunner.  He is at present working on a book about the First World War campaign in Mesopotamia. 
This paper examines the planning, course and outcome of one of the most daring operations of the First World War. The action at Zeebrugge and associated operation at Ostend appear to have more in common with some of the special operations of the Second World War, in particular the St Nazaire Raid (28 March 1942), than those more commonly associated with 1914-18. The plan was the brainchild of Vice Admiral Roger Keyes, commander of the Dover Patrol. It planned to bottle up the German Flanders Flotilla and show the British nation that the fighting spirit of the Royal Navy remained undimmed. 
Berkshire Sports and Social Club, Sonning Lane, Reading, RG4 6ST
25 Oct 2018 20:00