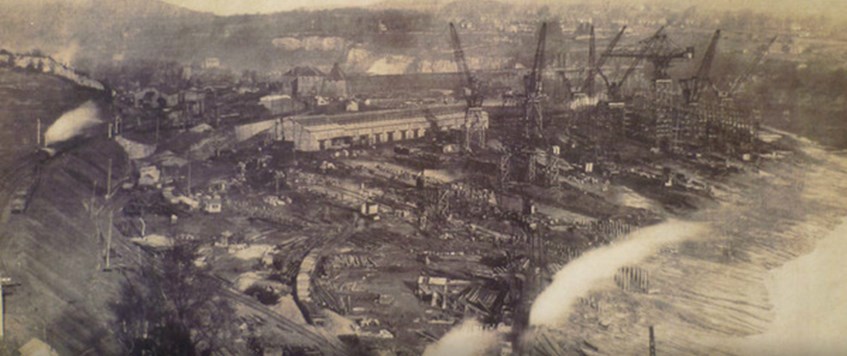 Dr Firth will be giving a talk on Chepstow shipbuilding in the Great War.
Learn more in the BBC's World War One At Home series. 
IMAGE: From the Chepstow Society PDF on Chepstow in the First World War showing the deck view of 'N' type ship in No.2 berth. Courtesy of E J T Wiles. 
Meeting place: Constitutional Club, Park Road, Abergavenny, NP7 5TR. Send email or phone for correspondence address.
01291 425638
22 Nov 2017 19:30