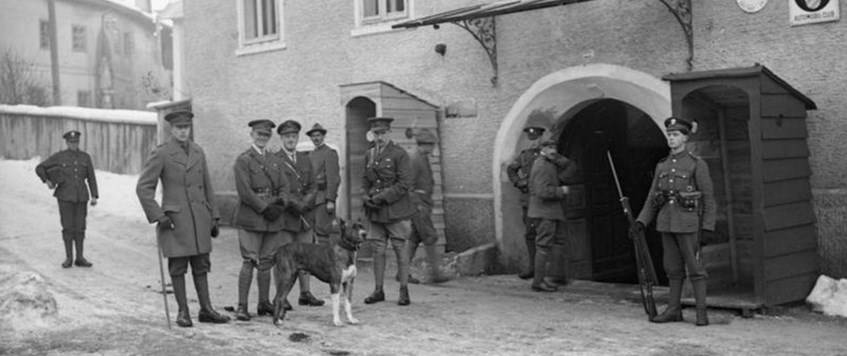 Susan Pearson will be giving a presentation on Germany and Austria after the First World War. 
IMAGE: The Allied Occupation of Austria 1918.
A sentry of the 2nd Battalion, Honourable Artillery Company, and an Italian sentry of the Alpini outside Headquarters at Imst, Austria. December 1918.
© IWM (Q 26319)
© 2017 - Gwent Western Front Association
Meeting place: Constitutional Club, Park Road, Abergavenny, NP7 5TR. Send email or phone for correspondence address.
01291 425638
28 Mar 2018 19:30