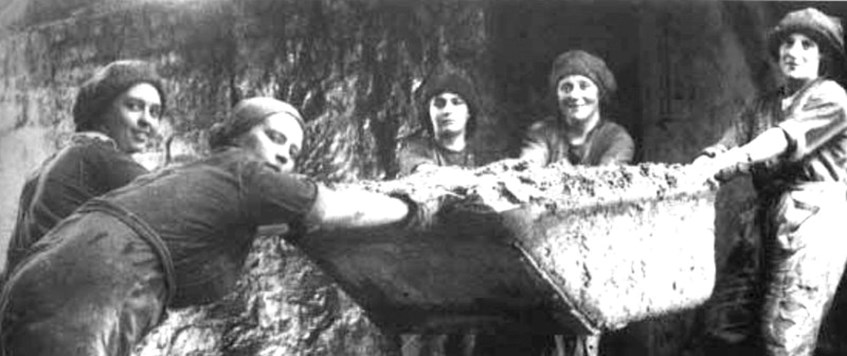 Carolin Fairclough of the Welsh Women's Network will give a presentation to the Gwent Branch on women in the First World War. 
IMAGES: 
A group of female workers move a truck of a clay for the production of silica bricks at a works in South Wales during the First World War.
Female workers shovel stone into a furnace at a brickworks. 
© 2017 - Gwent Western Front Association
Meeting place: Constitutional Club, Park Road, Abergavenny, NP7 5TR. Send email or phone for correspondence address.
01291 425638
24 Jan 2018 19:30