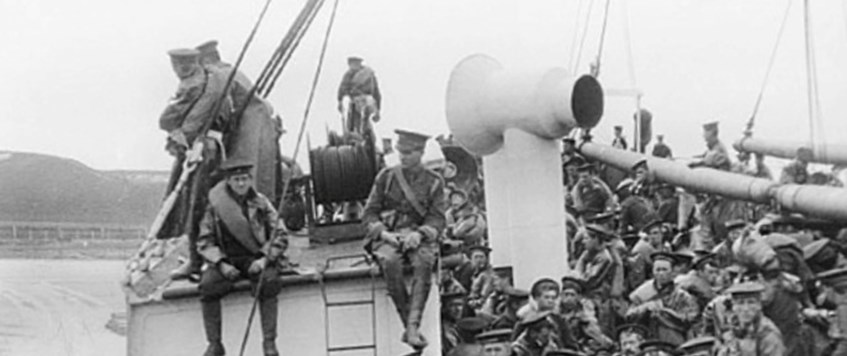 Jon Cooksey will be giving a presentation on F S 'Greg' Kelly. 
Presenting his joint-author book Jon Cooksey presents the story of Frederick Kelly, a musician, composer and Olympic rower, killed in action during the First World War. Frederick Kelly's war diary, written between 1914 and 1916, is a unique document recording some of the most significant events of the 20th century.
Kelly was someone who, in the depths of war, still found time to compose evocative music or use the songs of Wagner to entice German soldiers to surrender. Despite his eccentricities and artistic temperament, he repeatedly proved himself on brutal battlefields, from Gallipoli to the Somme, without losing his tenderness of sense of humour.
Fairwater Conservative Club, Ely Road, Fairwater, Cardiff, CF5 2BY
02 Feb 2018 19:30