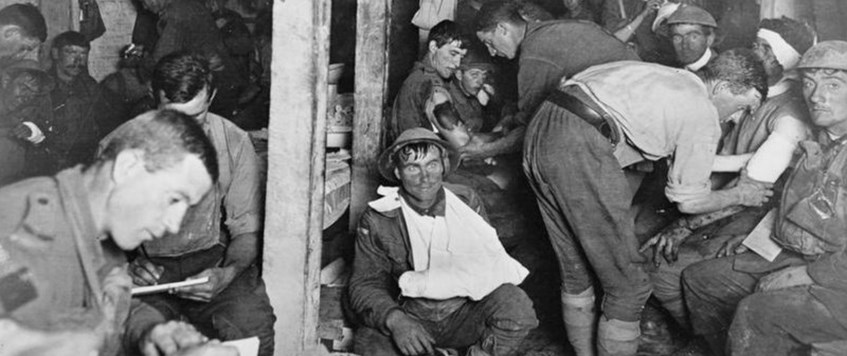 Stefanie Linden will be giving a presentation on shell shock. 
A review of Stefanie Linden's book which first appeared in the WFA magazine Stand To! is available > HERE.
Stefanie Linden was interviewed by Tom Thorpe for the WFA Podcast series 'Mentioned in Dispatches' Episode 34. Listen to Stefanie Linden talking about here book > HERE. 
Read more about 'War Psychiatry' in the International Encyclopedia of the First World War. 
IMAGE: Soldiers are treated in an Australian advanced dressing station on the Menin Road during the Third Battle of Ypres (Passchendaele), 20 September 1917. The squatting soldier's "thousand yard stare" could be a symptom of shell shock. Australian official photographer, 20 September 1917, Passchendaele, West Flanders, Belgium. © IWM (E(AUS) 715)
Fairwater Conservative Club, Ely Road, Fairwater, Cardiff, CF5 2BY
05 Jan 2018 19:30