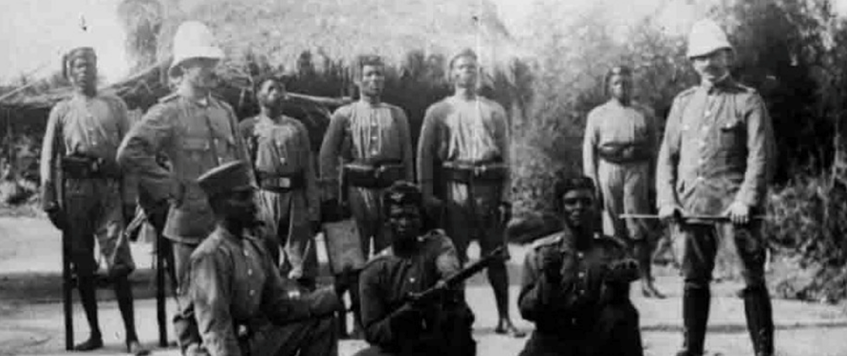 Over the years the branch, on occasions, has strayed far from the Western Front and this month is another example of the focus being given to campaigns in Africa.
Branch member James White will speak on 'The Conquest of German Togoland, August 1914' a location definitely not covered at any branch meeting in Highworth before!
Image courtesy of 'Graham's Blog' on Togoland 1914
All branch members are encouraged to attend and any WFA member of visitor will be made welcome too. Doors open at 13.40 for a 14.00 start. We do ask for £3 on the door to cover expenses.
Highworth Community Centre, The Dormers, Highworth. Wilts SN6 7PE
01 Dec 2019 14:00