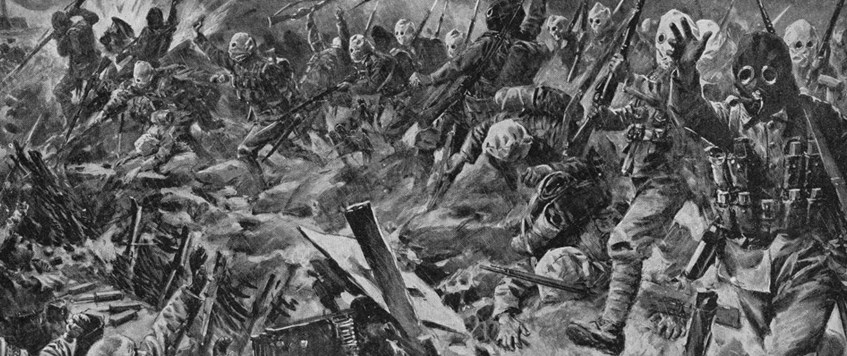 Derek Clayton will be giving a presentation on the 21st Division at the Battle of Loos.
The British did not want to want to fight in this area nor did they want to fight a major battle until 1916. However they were pressed into fighting in 1915 by the French and the Russians. 
This was the largest Battle fought to date and the first in which the British used gas. The 50,000 British casualties in the battle included seven Major Generals, three Brigadier Generals and forty seven Lieutenant - Colonels.
With no battlefield experience, the 21st Division was thrown into action at Loos, on the second day of what was at that time the biggest battle ever fought by the British Army.
The widely accepted story is that the men of 21st Division advanced against the German Second Defensive Line and were routed by enemy machine gun fire. The true picture is much more complicated and far less damning of the division's performance.
Derek Clayton is the author of 'Decisive Victory: The Battle of the Sambre: 4 November 1918' and 'From Pontefract to Picardy: The 9th King's Own Yorkshire Light Infantry in the First World War'. 
Callow End Village Hall, Upton Road, Callow End, Worcester WR2 4TE
21 Sep 2018 19:30