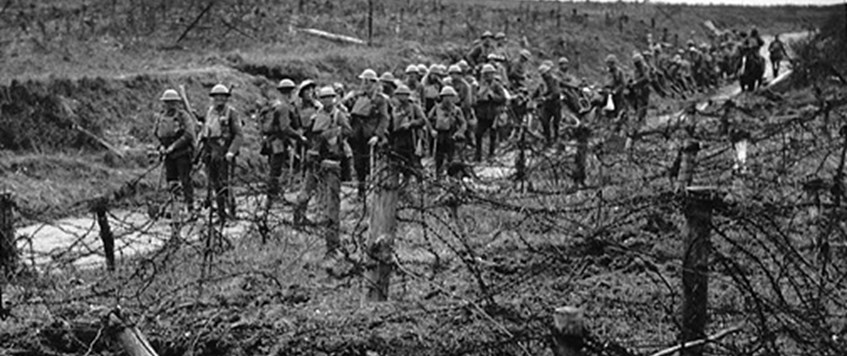 Simon Peapple will give a presentation on the Hindenberg Line. 
MAP: Map of Western Front: United States Military Academy's Department of History[1] - Campaign Atlas to the Great War (specifically 16. Western Front, 1917, The Battle of Arras and the Second Battle of the Aisne)
IMAGE: 
Barbed wire in front of the Hindenburg Line, near Bellicourt, 4 October 1918. (C) IWM photo Q9382.
Callow End Village Hall, Upton Road, Callow End, Worcester WR2 4TE
19 Jan 2018 19:30