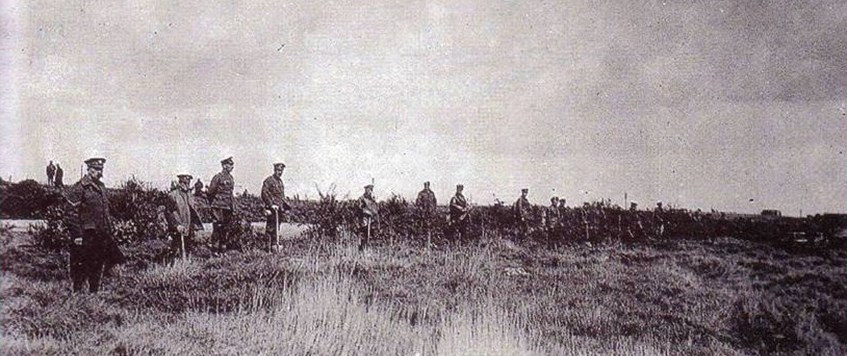 Between the wars a process similar to modern archaeology was carried out to attempt to unearth WW1 missing and bury them properly in IWGC cemeteries. How was this work done? Who did it? What were their experiences?
Captain G Crawford, who drew up a set of instructions for doing this work, made this observation:
'It has been found to be advisable to impress upon the men that the work is of vital importance, having regard to the number of men still missing, many of whom can be found and identified if the work is carefully done. The greater the stress laid upon the need for identification, the greater the interest men take in the work.'
Find us at St Mary's Church, Station Road, Allerton Bywater WF10 2DH. All meetings are open to non-WFA members who always receive a warm welcome. There's tea and coffee on tap and a hearty buffet.
(Photograph: IWM. 129 Labour Company at work in the Passchendaele area, 1919).
St Mary's Church Annexe, Station Road, Allerton Bywater, WF10 2DH
0113 250 2165
07 Apr 2018 13:30