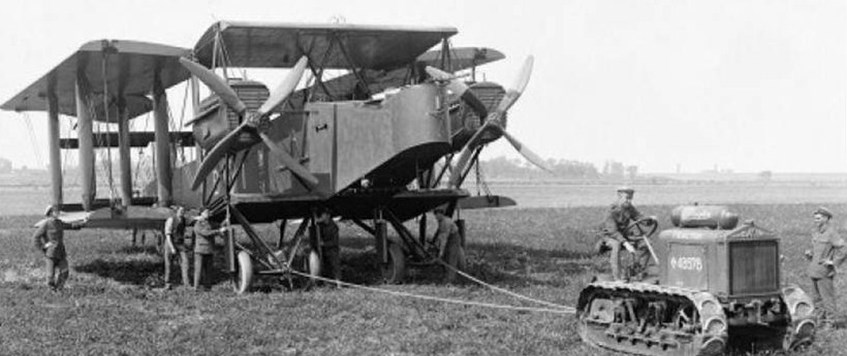 This talk looks at the changing role of Castle Bromwich (Birmingham) airfield in the Great War - from a basic training airfield using "canary cages" in 1915 to an operational centre in 1918 for giant Handley Page 0/400 bombers to carry the war deep into enemy territory.
This talk also looks at the stories of many local pilots buried in cemeteries around north Birmingham and their many fascinating histories.  Through this one airfield we can see the development of military aviation from a small and primitive force to the birth of the RAF and it's major contribution to the war effort.
Find us at ST Mary's Church, Station Road, Allerton Bywater, WF10 2DH.  All meetings are open to non - WFA members who always receive a warm welcome. There's tea and coffee on tap and a hearty buffet. 
(Pic: IWM Q12105 Handley Page 0/400 of 207 Squadron)
St Mary's Church Annexe, Station Road, Allerton Bywater, WF10 2DH
0113 250 2165
06 Jul 2019 13:30