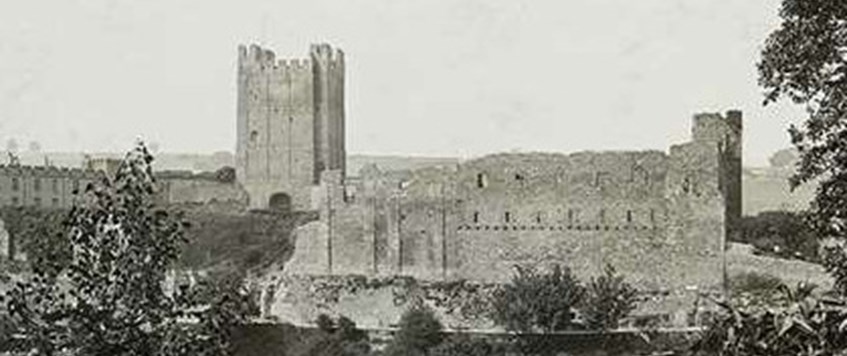 Steve Erskine will give a presentation on Richmond Prison in the First World War. 
READ MORE > English Heritage Richmond Castle Conscientious Objectors.
IMAGE: Richmond Castle in about 1921. The Victorian barrack block on the left was demolished in 1931. To the right of the keep is the cell block where the Richmond Sixteen and other conscientious objectors were held in 1916. (C) English Heritage.
St Mary's Church Annexe, Station Road, Allerton Bywater, WF10 2DH
03 Feb 2018 13:15