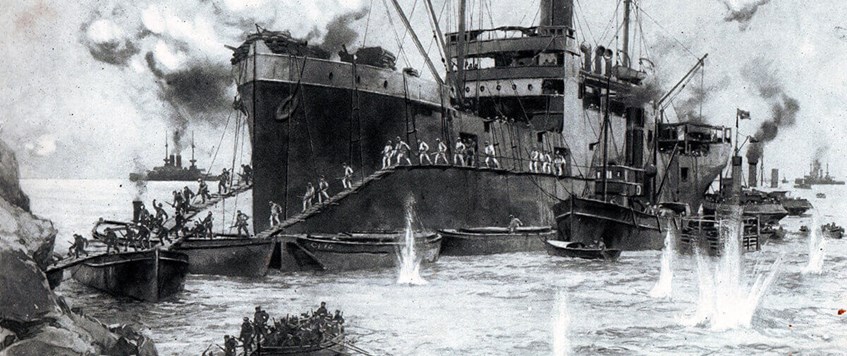 In this presentation, entitled 'All Pretty Well Fed Up and Worn Out'? Morale, Command, and Military Effectiveness of British Empire Forces at Gallipoli Prof Gary Sheffield will examine morale among the British troops at Gallipoli in 1915.
In spite of the number of books and articles written about the campaign, we know surprisingly little about some aspects of the fighting at Gallipoli. Gary will talk about some of these neglected facets: command at battalion, brigade, divisional and corps level, and morale of British (as opposed to Anzac) troops. Were troops at Gallipoli badly commanded and, as one private claimed, 'All pretty well fed up and worn out'?
In short, how militarily effective was the Dardanelles Army? Refreshments are served after the talk, which enables visitors to prepare for the question and answer session, which are always interesting and draw out further details from the presentation.
Members and non-members of The Western Front Association are equally welcome. Any new visitors are guaranteed a friendly atmosphere and a warm welcome from a group of like-minded enthusiasts. 
Manor Academy, Millfield Lane Nether Poppleton York YO26 6PA
David Tattersfield, wfa.yorkshire@gmail.com
(Peter Palmer) 01274 642907
10 Feb 2018 14:30