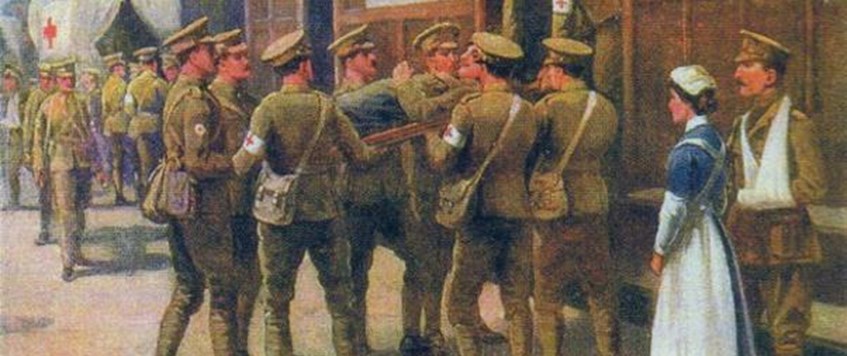 The Royal Army Medical Corps' field ambulances were vital for the survival of wounded soldiers, and were exceptionally busy at the Battle of Arras in 1917. The flow of casualties down the evacuation chain from the Regimental Aid Post to the Casualty Clearing Station can gauge the effectiveness of the various field ambulances, as can the ability of the medical chain to stretch itself forward during the successful attacks.  Alistair will also examine how flexible to the tactical situation the field ambulance and its chain of evacuation could be.   
Refreshments are served after the talk, which enables visitors to prepare for the question and answer session, which are always interesting and draw out further details from the presentation.
Members and non-members of The Western Front Association are equally welcome. Any new visitors are guaranteed a friendly atmosphere and a warm welcome from a group of like-minded enthusiasts.
Manor Academy, Millfield Lane, Nether Poppleton, York, YO26 6PA
(Peter Palmer) 01274 642907
12 Oct 2019 14:30