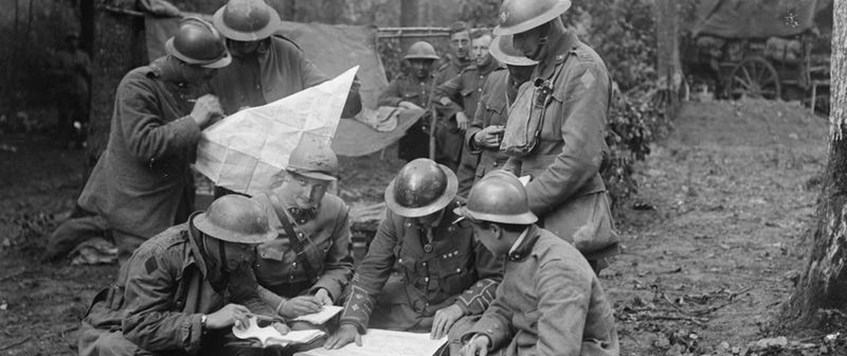 In this talk, Tim Lynch will describe one of the 'unknown' battles of the First World War which arguably paved the way for the successful attack on 8th August, which is well remembered as 'The Black Day of the German Army'. The battlefields of the Western Front are usually remembered as desolate moonscapes but in the summer of 1918 troops of the 62nd (West Riding) Division found themselves fighting in the Bois de Rheims in the 'champagne' area of France. It was however terrain that one commander likened to his service in the Burmese jungle. 
Fighting a coalition battle with French, Italian and American forces, British troops needed to adapt very quickly to a different style of warfare as they pushed the enemy back from the gates of Paris. It is interesting that the 'pelicans' of the 62nd Division attacked alongside the Scottish troops from the 51st (Highland) Division as they had done at Cambrai just eight months earlier. It is possible that these two divisions were possibly among the most effective units in the BEF at that stage in the war.
This presentation describes the experiences of the 62nd Division and what the battle tells us about the ability of the BEF to fight effectively in the closing months of the First World War.
Refreshments are served after the talk, which enables visitors to prepare for the question and answer session, which are always interesting and draw out further details from the presentation.
 Members and non-members of The Western Front Association are equally welcome. Any new visitors are guaranteed a warm welcome and a friendly atmosphere among a group of like-minded enthusiasts.
Manor Academy, Millfield Lane, Nether Poppleton, York, YO26 6PA
(Peter Palmer) 01274 642907
13 Jan 2018 14:30