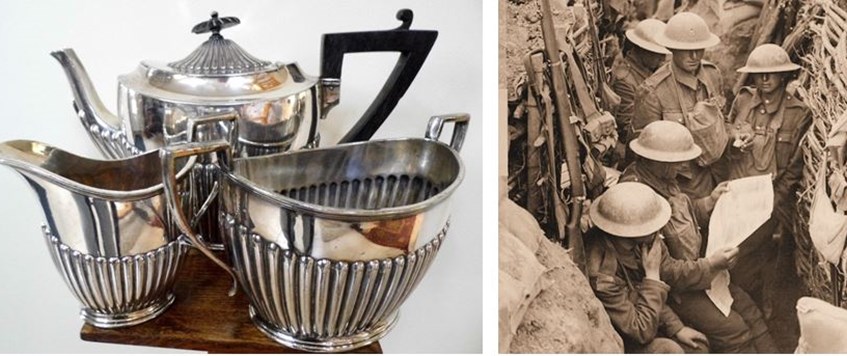 This talk is inspired by a factory owned by James Dixon, who lived in Sheffield. His firm switched from making top of the range tea services for hotels and cruise ships to making the Brodie steel helmets.
Andrew will explain why Sheffield's industry was in a unique to support the war effort, with its expanding army and new inventions. The presentation will look at the steel making process and the show how factories switched from domestic to military output. Eventually, over 100,000 Sheffield people (a quarter of them women) were making war items; 11 million in total. All coordinated by the Sheffield Munitions Committee and the University. 
Finally, Andrew will also explain how a shell was made, to highlight how difficult it was to get something so precise, which could fired long distances, out of a lump of cast metal.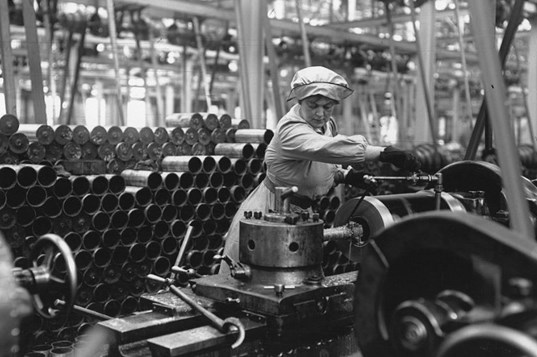 Refreshments are served after the talk, which enables visitors to prepare for the question and answer session, which are always interesting and draw out further details from the presentation.
Members and non-members of The Western Front Association are equally welcome. Any new visitors are guaranteed a friendly atmosphere and a warm welcome from a group of like-minded enthusiasts.
Manor Academy, Millfield Lane, Nether Poppleton, York, YO26 6PA
(Peter Palmer) 01274 642907
09 May 2020 15:30