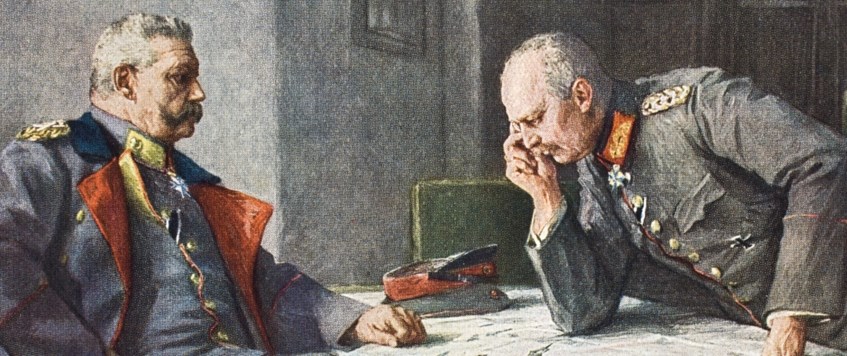 In the second of the afternoon's presentations, we are delighted to welcome back to the branch Prof John Bourne.
John will describe how Germany's armed forces proved to be formidable adversaries in two world wars, inflicting defeats on two major military powers, Russia (in 1918) and France (in 1940), before succumbing to the combined strength of the British Empire, the French Empire and Russia (replaced in 1917 by the United States) in the First World War, and the British Commonwealth, the United States and the Soviet Union in the Second World War.
Given the courage of German soldiers, the skill of much German military leadership, the strength of German industry and technology, how come that Germany's armed forces did not prevail? Was this simply a question of being overwhelmed by numbers or was there something fundamentally wrong with the German 'way of war'?
This is the second of two presentations this afternoon - please note the start times for the two events.
Members and non-members of The Western Front Association are equally welcome. Any new visitors are guaranteed a friendly atmosphere and a warm welcome from a group of like-minded enthusiasts.
Manor Academy, Millfield Lane Nether Poppleton York YO26 6PA
David Tattersfield, wfa.yorkshire@gmail.com
(Peter Palmer) 01274 642907
09 Jun 2018 15:30